Exercise details
Movement pattern: Squat
Mechanics: Compound
Force: Push
Main muscles activated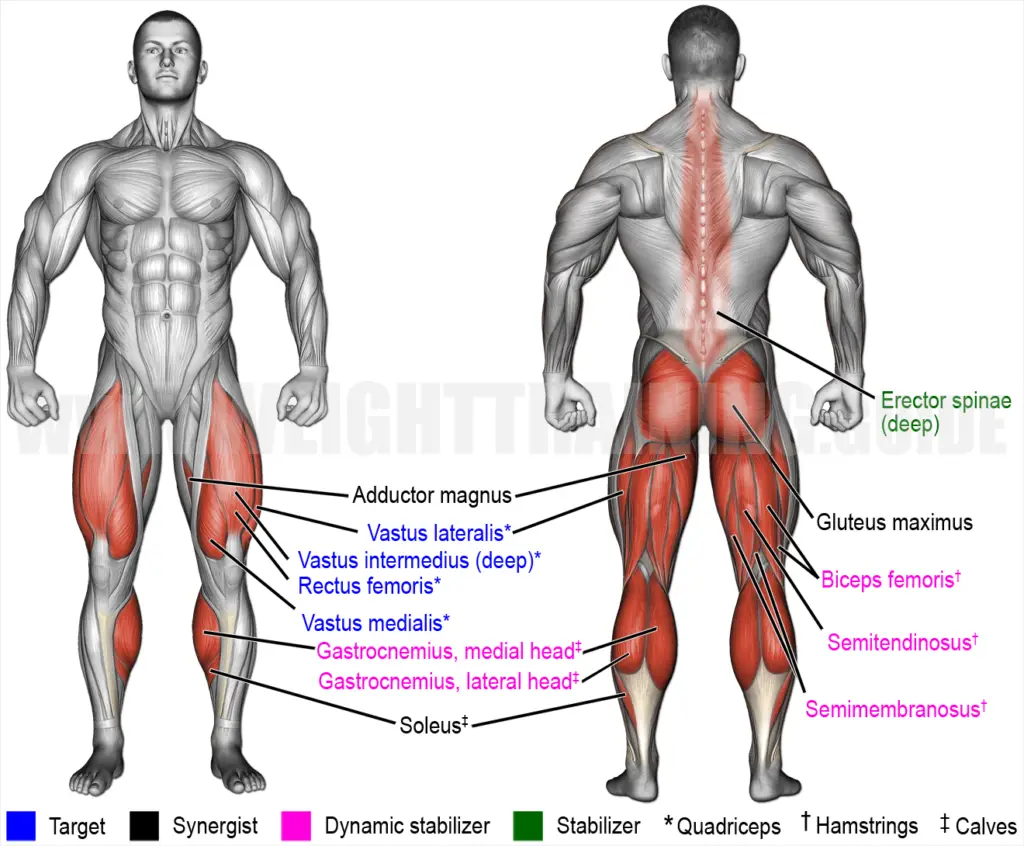 Instructions
Starting position
Stand between two low pulleys with your feet shoulder-width apart. The pulleys must be as close to your legs as possible.
Bend over and grasp a stirrup in each hand.
Lower your hips, straighten your back, and raise your torso upright. The cables should be pulled taut.
Execution
Keeping your feet flat, arms straight, and chest up, stand and pull the stirrups upward. Exhale as you do so.
Inhale as you squat back down by pushing your butt backward and bending your knees forward. Descend at least until your thighs are parallel with the floor.
Repeat.
Comments and tips
Keep your feet and knees pointing in the same direction, which should be slightly outward.
Keep your head up, shoulders back, and torso upright.
You can use the cable squat as an auxiliary exercise to improve your barbell squat.
The cable squat is less stressful on your lower back than the barbell squat. If you suffer from lower back pain, you can use the cable squat (or preferably the dumbbell squat) as your primary quad-dominant exercise instead of the barbell squat.
See also the double kettlebell front squat and the hack squat.
Cable squat video
Note: This is the only cable squat video I could find. The technique is not optimal.
Source